Home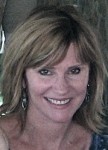 Hi and welcome to my website!
This is an online portfolio of my own professional art projects as well as a glimpse into my corporate art event abilities. It also showcases my student's artwork.  This website also offers a convenient place to sign up for upcoming art classes/camps.
I started my career in the corporate world as a graphic designer. The experience I received in publication design and advertising has been a huge asset in helping me manage deadlines associated with all art related projects. It is also responsible for my quest for excellence in all my artistic endeavors.
As an art instructor since 1987,  I have had the privilege of teaching individuals ages 4-104 which includes all ethnicities and all socioeconomic groups.  Art is a universal language and art created in a group setting is fun and very rewarding.  I strive to bring out the creativity in my students at the same time, teaching them important theories. It is my desire to impart a love of art, both the process and the finished product.
Please take a look at the various galleries to see some of the fun art projects created by me and my students.
To purchase HMO Holiday Medical Ornaments please use the Etsy link on the page or contact me directly. https://www.etsy.com/listing/256783662/drnurse-holiday-medical-ornaments?ref=shop_home_feat_1
Thanks for taking the time to check out my website and please be sure to share it with a friend.
Gretchen Neal